New In 90 is not like normal diets or exercise programmes and so people have questions about how it works and what it does. Here is a selection of the most frequently asked:
Why is New In 90 different to normal diets and exercise programmes?
Most diets either concentrate on regulating what you actually eat or restricting a certain type of food group, and many exercise programmes depend on regular high intensity workouts. New In 90 takes a different view and focuses on your habits, routines and beliefs surrounding eating and activity. Only by slowly changing these over a period of time will you be able to make a permanent difference to your weight and fitness. New in 90 will show you exactly how to do this.
What's in the Plan?
Each day an objective will be delivered to your smartphone or tablet (or e-book). Each of these will consist of a simple eating task and activity task. At the end of the day you will be asked if you completed the objective. Touching "Yes" will deliver a new objective and touching "No" means you just repeat the same day's objective again. As the Plan progresses, you will start to incorporate more and more of the tasks into your everyday lifestyle, producing real change over the length of the Plan.
Are the objectives hard?
No! That's the beauty of New In 90. Each task is very simple and anyone can achieve them. It's all about slowly changing your lifestyle for the better without you really realising it.
Who is New In 90 aimed at?
The Plan is primarily aimed at people who are generally inactive (i.e. those who do no or almost no exercise) and those people who feel they are overweight, or even obese.
Who is New In 90 NOT aimed at?
If you regularly exercise, are generally happy with your weight, or want to lose just a few pounds for that special occasion, then New In 90 is not for you.
Does New In 90 make you lose lots of weight?
If you are looking for very fast reductions of large amounts of weight, then New In 90 is not the right plan for you…primarily because that objective is VERY hard, and potentially damaging, to achieve. Following the New In 90 Plan correctly, you will lose weight and, much more importantly, you will set yourself up to reach your ideal weight and fitness level in the long term and then maintain it forever.
Do you need special equipment to do New In 90?
No…you won't even need special clothes. We won't be sending you to a gym or the local sports field!
How much time does it take up?
New In 90 is specially designed to fit into busy lifestyles and the way we live now. We will show you how to start utilising the time you DO have to your advantage and to free up the odd five or ten minutes here and there.
Does New In 90 stop you eating or drinking certain foods or drinks?
No…BUT we show you how to cut down on the so-called "bad" foods and drinks and start eating the good ones. A long term weight loss fitness solution advocates moderation rather than abstinence and we show you how to achieve this.
How much does New In 90 cost?
New in 90 provides a full 90 day eating and activity plan for only £5.99, way below what most of our competitors charge. There are NO additional charges or add-ons.
Where can New In 90 be bought?
New In 90 is delivered via App (for Apple devices) and e-book (for Kindles). Download and start today!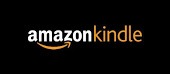 If you would like New In 90 to help YOU achieve long term weight stability and fitness, then just go to our home page and click on the App store button. If you would rather download New In 90 as an e book, then just click on the Amazon button.
Our healthy lifestyle and fitness blog has lots of information and advice on how to achieve a balanced weight and good level of fitness for the long term. Subscribe to it now and receive all the new articles as soon as they are published.