Any questions or comments? Please contact us.
e: admin@newin90.co.uk
t: 01256 889667
New In 90 is owned by  Apex Media Ltd. Willow Cottage, Silchester Road, Little London, Tadley. RG26 5EP.
The New In 90 Team and a small group of dedicated experts on a crusade to junk fad diets and gym crazes and get people fit and healthy by adapting their daily habits and routines for long term success.
If you really want to lose some weight and get fitter…
it makes sense to get all the support you can.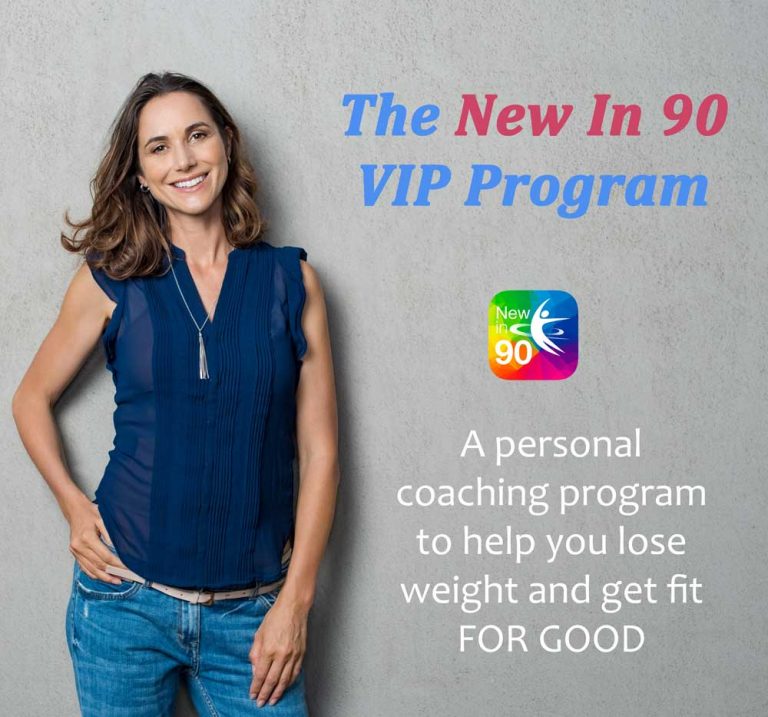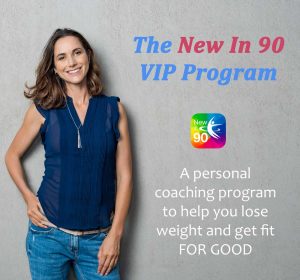 That's why the Team at New In 90 have devised a special
VIP one-to-one coaching Program.
Over 90 days, we'll make sure you've taken all the necessary steps to change and adapt your daily routines and habits around eating and drinking.
We'll show you how to throw out all those bad and maybe 'unhealthy' habits and replace them with new ones. We'll also help you identify any barriers standing in your way and provide the tools to remove them.
We'll be here, either online or via the phone, every step of the way so that you can achieve your aims and objectives –
LONG TERM CONTROL OF YOUR WEIGHT AND FITNESS!
Once you hit the big 50, there's a multitude of reasons why it's difficult to stay fit and not put on weight.
Putting aside all the obvious external influences, it's just impossible to exercise like a younger person and the extra weight just seems to creep on.
But if the last few months tells us anything, staying as fit and healthy as possible is really, really important.
Most of us probably know this so why don't we do something about it?
Because it's hard!
And even harder for us 'older' people as our metabolism slows and our daily routines become more and more entrenched.
So there's even more reason to let us help you!
Enrolling onto the New In 90 VIP Coaching Program is like having your very own personal trainer by your side. You'll also have access to all the other useful resources provided by New In 90, and you can join our new Facebook Group where you'll find lots of other people on the same journey as you.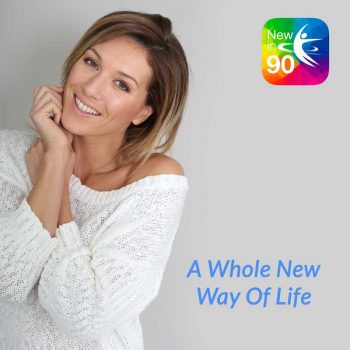 AND HERE'S AN AMAZING FREE OFFER!
Because the New In 90 VIP Coaching Program is totally new, we want it to be as effective as possible and so we're offering the first 10 people who successfully apply for the entire coaching Program, including all the added value,
ABSOLUTELY FREE!
That's £199 of value and long-lasting peace of mind when it comes to weight and fitness.
All we ask in return is that you complete the full 90 day course and you provide us regular feedback on your (and our) progress!
[et_bloom_inline optin_id="optin_2"]
So, if you REALLY want to take back control of your weight and fitness FOR THE LONG TERM, then apply today by filling out the above form or sending an e mail to:
admin@newin90.co.uk
There's nothing to lose and everything to gain – and it could just be the best thing you ever did!
What's in the New In 90 VIP Coaching Program?
✔Do you really need to lose weight at all? We'll give you the lowdown.
✔Introduction to fat and what your body does with it. You don't need to be a scientist but it really helps to know the basic facts!
✔What are calories?
✔The truth about a 'balanced' diet.
✔What do you want to achieve? A certain weight? A fitness objective? A dress or trouser size? A look? A mental state? We help you find your happy weight.
✔Then it's onto the 4 Stepping Stones – the foundation to the New In 90 VIP Program.
✔Daily habit and routine evaluation – we'll help you discover exactly how much you're eating and moving around.
✔The New You – we'll take you through the steps to transform your lifestyle to achieve your weight and fitness objectives.
✔The amazing thing about triggers – we'll show you what they are and how to use them.
✔Struggling to start? We'll work out why.
✔How to change more ingrained habits and beliefs.
✔How to remove barriers standing in your way.
✔Important recap and self-help tools.
✔The Self-Talk Audit.
✔The Motivation Gauge.
✔The Hunger Scale.
✔The Magic of Meditation.
✔Why Meditation is so important.
✔Meditation – getting started.
✔Meditation – the benefits.
✔Your journey.
✔A final message.
✔Need more help?
✔The New In 90 Stepping Stone Coaching Program.
✔The New In 90 Weight Loss and Fitness Program.
✔Want to get more active?
✔Ten easy ways to turn your everyday life into one great exercise circuit!
✔Great exercises and stretches to fit into your day.