New in 90 works by slowly changing your habits and routines – and that's the proven way to lose weight and get fit for the long term.
Just follow each day's simple objective for long-lasting results.
See what people say about the New In 90 Program
I was attracted to this plan because there's no devout calorie counting like lots of other ones…and aims to be much more long lasting. That's great for me because I am a serial yo-yo dieter.

On week 7 now and I really look forward to each daily objective.
I've tried many diets but none have really worked. Started NI90 about 8 weeks ago and it's made a real difference. Out walking every day and toning up nicely…so it works for blokes as well!
Well worth the money which felt expensive for an app but ends up much cheaper than weight watchers or one of the other fitness programmes.
At last…a weight loss plan that tells you how it is and then tells you what to do! On day 32 and it's working well. I'm already finding my habits are changing (for the better I hope!!) and I'm feeling much more energised.
Like the motivational stuff.
"The New in 90 Program is really effective for two big reasons – it's achievable and it's sustainable! It doesn't ask you to do anything that's too hard or too complex, it's just simple, gradual and fits easily into a busy working day."
Jean Ann Marnoch, Founder New In 90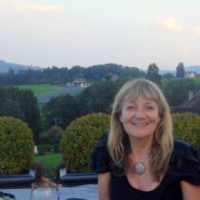 Join the New In 90 Community
Chat, help, get advice – see what's going on with other New In 90 users!
What is the New In 90 Program?
New In 90 is our bit-by-bit habit-changing weight loss and exercise program for those people who feel they are presently overweight, inactive and really want to change their lifestyle! You can use it easily on your iPhone, tablet or e-Book reader.
New In 90 features:
Easy to use interface.

Simple and achievable daily objectives that anyone can do.

Help and support from experts throughout to make the plan even more effective.

Specific advice on motivation and how to keep your mind focused on your objectives and goals.

Essential shopping list (plus you can add your own items as you go along).

Food guide.

Full access to the New In 90 website and community with fantastic articles and features to help and advise you.