The brand new Stepping Stone Program from the experts at New In 90 will show you the precise steps you need to take to lose all the weight you want and get fitter and healthier – even if you are confined to your home.
There's no strict diets, no fad exercise regimes and no monthly charges.
And you can get THE STEPPING STONE PROGRAM for just £9.99 – there's no other fees or monthly subs.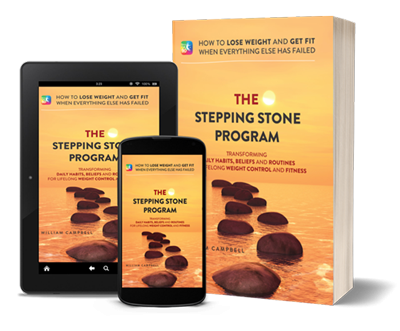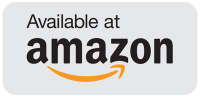 Along with the trans-formative Program, you'll also get a whole range of extra tools and advice to help you achieve your long-term weight loss and fitness goals, including:
✔Do you really need to lose weight at all? Our handy tables will give you the lowdown.
✔You don't have to be a scientist but knowing about fat and what your body does with it will help you understand what needs to be done.
✔What are calories?
✔The truth about a 'balanced' diet.
✔What's your happy weight?
✔Introducing The 4 Stepping Stones.
✔The process and form of change.
✔The amazing thing about triggers.
✔Struggling to start? 
✔How to change more ingrained habits and beliefs.
✔How to remove barriers standing in your way.
✔Important recap and self-help tools.
✔The Self-Talk Audit.
✔The Motivation Gauge.
✔The Hunger Scale.
✔The Magic of Meditation.
✔Why Meditation is so important.
✔Meditation – getting started.
✔Meditation – the benefits.
✔Your journey.
✔A final message.
✔Need more help?
✔The New In 90 Stepping Stone Coaching Program.
✔The New In 90 Weight Loss and Fitness Program.
✔Want to get more active?
✔Ten easy ways to turn your everyday life into one great exercise circuit!
✔Great exercises and stretches to fit into your day.
✔Special introductory price £9.99.
"Clear and motivational"
"Very readable – now it all makes sense"
"Brilliantly informative"
"A really helpful book"
Amazon reviews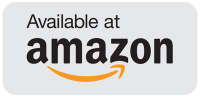 This Program will show you exactly why and how to easily adapt your day-to-day lifestyle and habits so you can achieve your ideal weight – and then keep it for good!
And how good will THAT feel?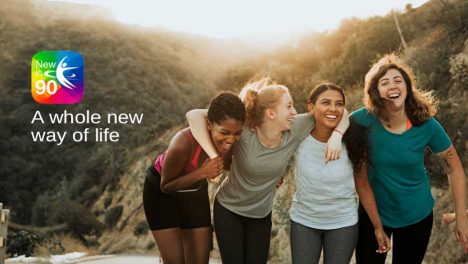 The Stepping Stone Program is bought to you by the New In 90 Team – a small group of individuals who are passionate about helping people achieve their happy weight and fitness without going on a permanent diet or exercise regime.
This is not 'yet another' diet and exercise book.
There's no new-fangled recipes, cooking techniques, meal plans, celebrity exercises or promises of miracle weight loss diets.
Instead, in a series of concise and effective Stepping Stones, we'll show you exactly why it doesn't actually matter what you eat, as long as you eat less of it, and how you'll find it impossible not to lose weight if you combine eating less and moving around a bit more.
And we'll be dispelling a few myths along the way!
The old 'eat less, move around more' mantra is as old as the hills. But if everyone knows this golden rule, why does anyone have any problems losing weight whenever they want to?
The real issue, of course, lies in our lifestyles and today's easy availability of tempting foods and drinks. Unlike our ancestors, we don't need to spend much of the day finding our food and it certainly tastes a lot better these days.
And here's the thing – the only way of achieving your 'happy' weight and fitness level is to change the way you go about your day-to-day life – and that's easier said than done!
So, instead of coming up with a clever gimmick that promises everything but delivers nothing, we'll show you exactly how to do just this – transform your daily eating and activity habits so that, over time, you'll be able to lose weight and get fit for good!
And how great will that feel?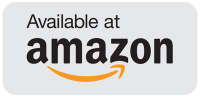 Do you need some more help?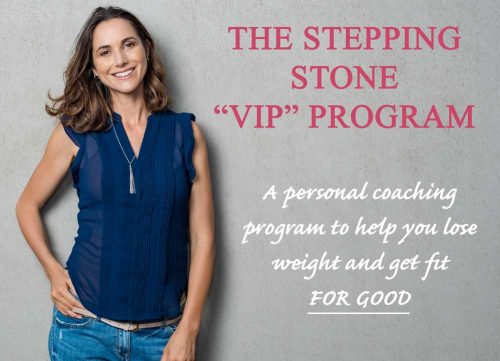 Our VIP Program is available to people who feel they would really benefit from their very own personal online coach who can guide and help them through the Stepping Stones to maximise the effectiveness of the Program.
Just fill in the form below to receive full details and take advantage of a
30% discount.
This easy-to-follow Program will show you:
– How to transform your daily habits and routines to lose weight and get fit for the long term.
– How to overcome any negative beliefs or barriers that might be standing in your way.
– How to navigate each Stepping Stone to maximise the effectiveness of the Program.
– How to embrace the concept of a 'happy' weight and fitness.
– How to never worry about weight and fitness again.